BNB Chain Builder Grant, launched in early October, is actively working toward helping Web3 projects reach the next level.
The initiative opens the door to innovative projects and teams who want to build on or migrate to BNB Chain- the world's largest smart contract blockchain in terms of transaction volume and daily active users in Web3.
We understand that to help projects flourish we must be on hand to provide tangible support. For this reason we are dedicating a regular investment of up to $500,000 every month for projects exhibiting exciting potential.
We opened our first round of applications on October 3rd 2022, and have been inundated with calls from teams that are intent on growth and innovation. We are accepting applications from the first week of every month (1st - 7th), and want to underline the fact that though you may not be chosen immediately- your application will be open for reconsideration.
October Grant Winners
We have four projects that stole the show this month with their innovative products and ability to garner community interest and excitement. As a result of the impressive progress they have made thus far we are committing investment to all four.
The investment will be awarded to four teams, with Puffverse and Hummingbot having particularly impressed. XDAO and Dmail will also receive healthy support in the way of a grant as a result of the incredible progress they have made in such a short space of time.
So, let's get into the projects and the excitement around them:
Puffverse
Puffverse is a dreamland of the 3D metaverse that aims to connect the virtual Web3 world with the reality of Web2. The project is powered by powerful ecological partners, Web3 software, and hardware underlying infrastructure.
The team from Xiaomi has been actively collaborating with Unity to develop the underlying framework of the product and designed a full set of Unity technology to realize the product planning.
The grant awarded by BNB Chain will go a long way toward supporting Puffverse's development and realizing the key products which include: PuffGo, PuffTown, PuffLand, PuffWorld, Passcard (SocialFi). Users on BNB Chain will be able to experience the high-quality Web3 game and metaverse and we look forward to playing an important role in the project's development.
The team reached out to offer an insight into what the grant will be used for and how they intend to welcome users into the exciting world they are creating:
"We will be utilizing the grant to help us build on our roadmap aims which are PuffGo, PuffTown, PuffLand, PuffWorld, Passcard (SocialFi), etc. The first goal is to better test the Beta version of our products first on BNB Chain to see how we can improve at the official launch. With the help of BNB Chain, users will experience the high-quality Web 3 game and metaverse in this fully functional ecosystem."
Lya, Co-Founder of Puffverse
Hummingbot
Hummingbot is an open source software that helps users build high-frequency crypto trading bots that specialize in market making and arbitrage strategies. This effectively forms a way to provide sustainable, DIY liquidity, particularly benefiting the longtail of token issuers and exchanges.
We are particularly impressed by the team's recent efforts to integrate with specific AMMs like PancakeSwap to enable the use of Hummingbot on BNB Chain to trade with BEP20 assets natively. The grant provided will go a long way toward securing key integrations as the team continues to make important progress.
Dmail
Dmail is a Web3-based collaborative platform which integrates the functions of message communication, asset management, data storage, and workspace. An all-in-one offering you can consider the project a Web3 decentralized email service.
To find out more about the exciting team users can check out their tutorial guide that outlines what they are building.
We were particularly taken in by the team's hunger to access the large user base on BNB Chain, and begin offering our users a novel and innovative product. As a result, the team will officially be switching their core blockchain infrastructure from Dfinity to BNB Chain. This will allow even further growth and propel the team toward active and enthusiastic Web3 users.
We caught up with the team to find out more about how they intend to utilize the grant and how they feel about their journey toward BNB Chain:
"It's great to have the chance to participate in BNB Chain's ecosystem. As we know, BNB Chain is one of the most active chains in terms of users and developers, and Dmail as a decentralized workspace solution is eager to get more BNB chain users and builders to use and support."
James Wen, the Co-Founder of Dmail Network.
XDAO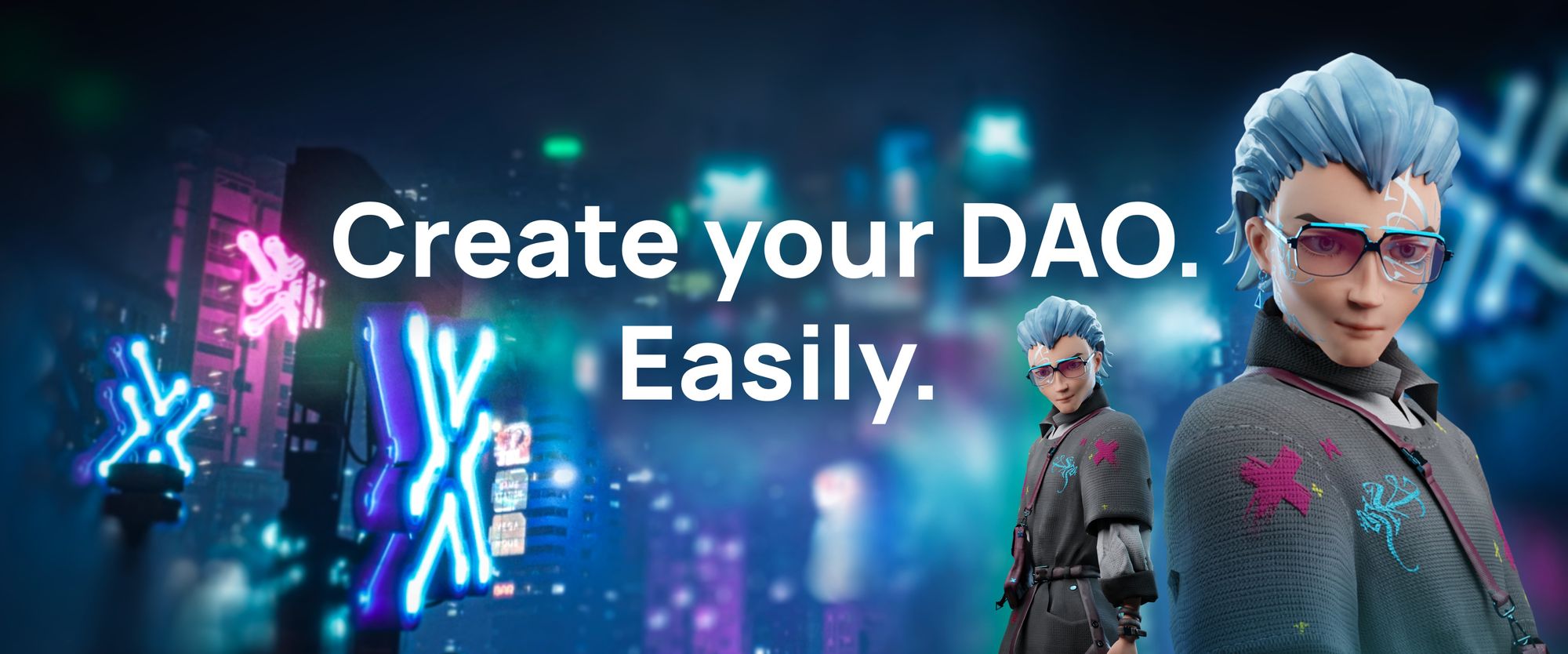 XDAO ​ is a unique tool for creating Decentralized Autonomous Organizations (DAOs) and jointly managing crypto assets in just a few clicks.
The no-code DAO creation platform offers a seamless onramp for users looking to utilize the product. To better equip users with knowhow regarding their project XDAO launched a learn-to-earn marketing campaign on October 13th. In just a short space of time they have gained over 32K users, the campaign ends on November 17th.
As the campaign is supported by BNB Chain, we were well aware of the incredible work the team has been carrying out. For this reason we have been preparing a grant to help with growth. The team will enjoy much needed support through our providing gas fee rebates for the first 500-1K users that complete the campaign.
November Applications Open
Having witnessed the exciting projects registering an interest in October, we are very much looking forward to hearing from you. We have set aside a dedicated sum that will toward realizing the potential of your Web3 aspirations.
Why wait around? We are actively looking for innovators and teams intent on growth. Fill out the simple and easy application form today and help your project reach the next level.
The projects mentioned above have been clear about the impact the grant will have on their own aspirations, but we are keen to help in whatever way we can. Our efforts in supporting you will not end at the grant level, we want to keep working together to make Web3 mass adoption a reality- to do this we will continue working together into the future!
Make your mark on Web3 now with a little help from your friends at BNB Chain.
Follow us to stay updated on everything BNB Chain!
Website | Twitter | Telegram | Youtube | Discord | Reddit | Build N' Build Forum