Today marks BNB Chain's 3rd anniversary and we're welcoming the community to celebrate this milestone with us.
As we celebrate BNB Chain's 3rd anniversary, we also want to reflect on how far we – the whole Web3 community – has come. In a few short years, the industry has witnessed many highs, many lows and everything in between. However, what's remained constant is the resilience, grit, passion and perseverance of the community. Whether there is a bull or a bear market, the continuous building and innovation has laid the foundation for an exciting Web3 future.
To mark the occasion, we wanted to pay homage to the collective efforts and accomplishments of our users, developers, projects, and enthusiasts who have contributed to the growth of both BNB Chain and the wider Web3 community.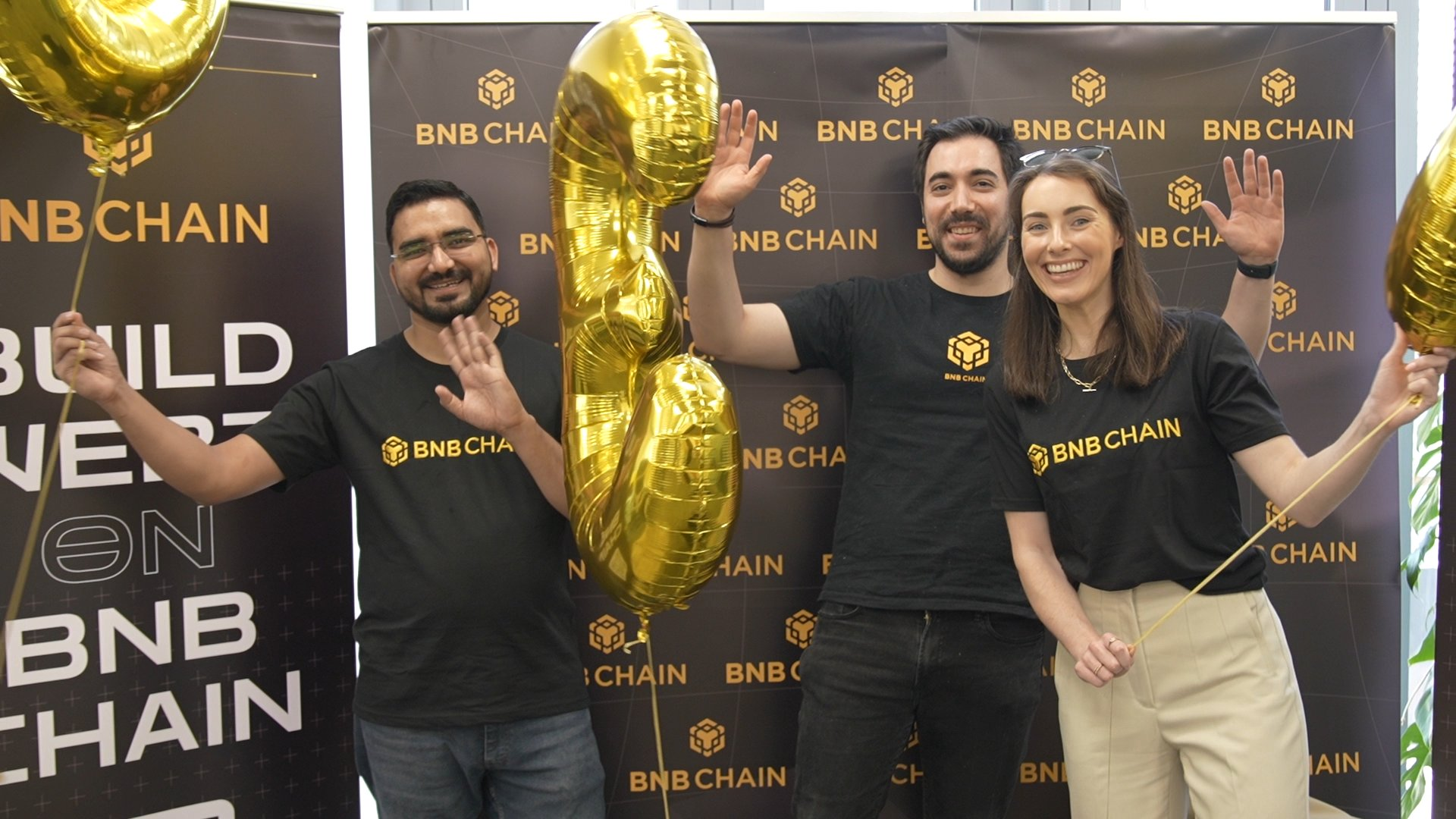 A note from V, Chief Scientist at BNB Chain:
"BNB Chain is a flourishing decentralized blockchain and thanks to the community, has seen tremendous growth over these past 3 years. The recent release of its quarterly Web3 industry report showed that it dominated Q2 with an average market share of 46.5% for total Verified Smart Contracts.

It also demonstrated the growth across multiple blockchains, proving that even during a bear market, the industry focus remains on building. [...]I look forward to being a part of the continued growth of BNB Chain as it contributes to the development and adoption of blockchain."
Reflecting on our journey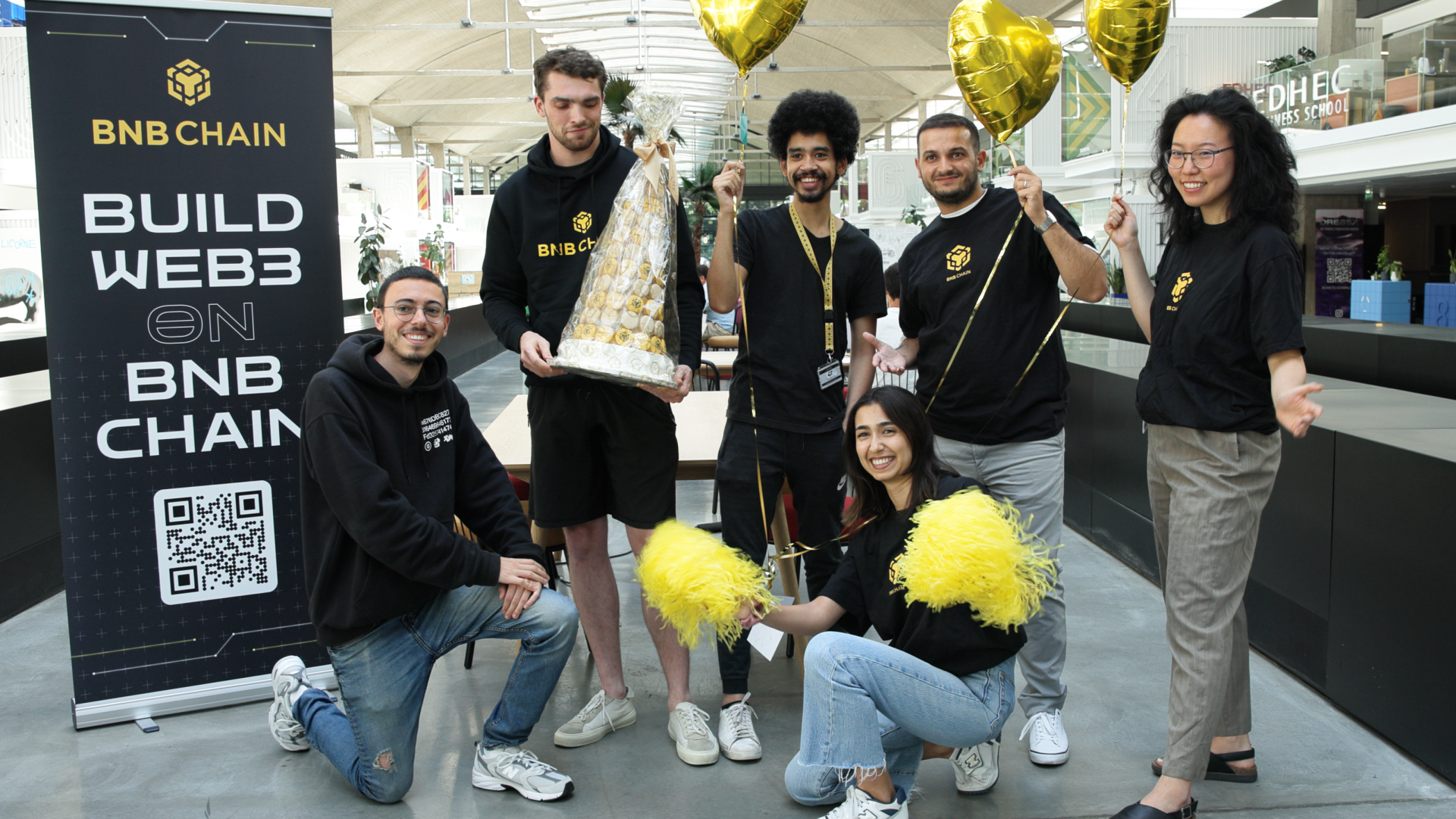 2020 - A New Community Flourishes
In 2020, BNB Chain embarked on its journey with the launch of the BNB Smart Chain, setting the stage for the growth of a robust and inclusive community. From the early successes of DeFi projects like PancakeSwap and Venus to the emergence of developers, users, and enthusiasts, the community-driven spirit and vibrancy were evident.
With over 15,000 daily active users, BNB Chain grew rapidly, providing a platform for users to explore and embrace decentralized technologies. With an average gas fee of $0.07 USD BNB Chain became an accessible ecosystem to further fuel the community.
2021 - Uniting To Build "N" Build The Ecosystem and the Boom of Web3 Gaming
2021 saw the launch of the Most Valuable Builder (MVB) program to encourage innovation and collaboration. The ecosystem flourished as developers and users continued to innovate, resulting in a diverse array of projects. Notably, the explosive growth of Web3 Gaming, accounting for 50% of all total transactions, demonstrated the power of blockchain in gaming.
BNB Chain's daily active users surged past 700,000, and with an average gas fee of $0.41 USD.
2022 - Building Resilience, Trust and Security
In 2022, the community-led AvengerDao Security Initiative launched to further safeguard the community and bolster security and user trust. The launch of zkBNB advanced the ecosystem with the introduction of this zero-knowledge roll-up technology, enhancing privacy and scalability.
The community's efforts led to a daily active user count of over 900,000, reaffirming BNB Chain as a prominent player in the Web3 landscape. With an average gas fee of $0.26 USD, it remained an economical choice for users.
Where we are today
2023 - Building the future together with BNB Greenfield and opBNB through collaboration
In 2023, BNB Chain celebrated a future powered by collaboration. We saw the testnet launches of BNB Greenfield and opBNB to unlock new possibilities for developers and users. We committed further to nurturing innovation within the community with the introduction of the Zero2Hero Incubator and Kickstart Program. Daily active users have now surpassed 1.2 million, showcasing the widespread adoption and growth of the industry.
With an average gas fee of $0.16 USD, BNB Chain reaffirmed its commitment to offering scalable, cost-effective solutions for all users.
Looking ahead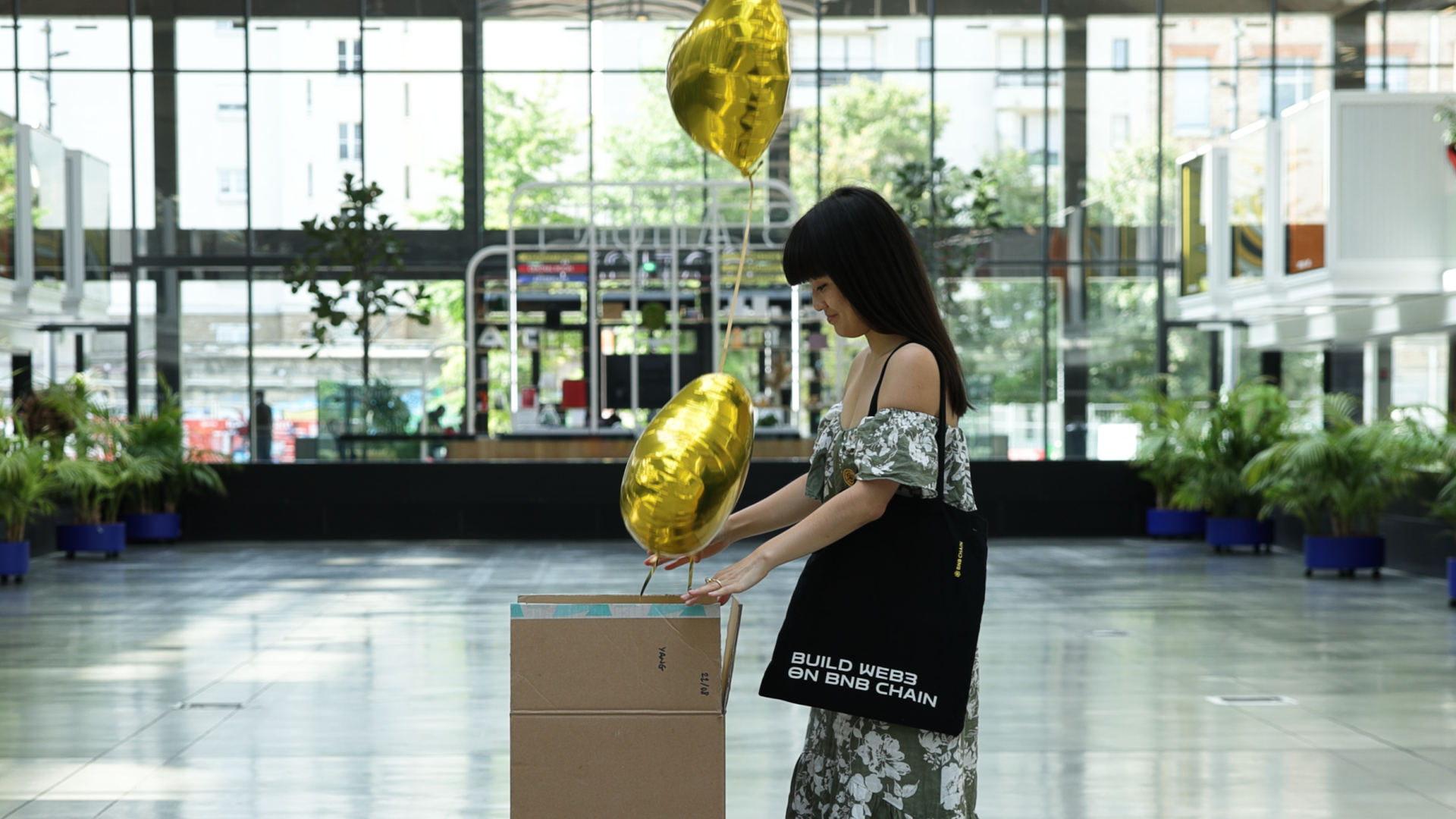 As we celebrate BNB Chain's 3-year anniversary, we continue to be inspired by the unwavering commitment and achievements of our vibrant community. Our journey together has been rich in dedication, innovation, and continuous growth. BNB Chain's evolution into the world's largest smart contract blockchain is a testament to the passion of our users.
Looking to the future with excitement, we remain committed to building a decentralized, community-owned ecosystem that puts users first, and we look forward to the impact that the community will continue to make.
Join us in celebrating BNB Chain's 3 Year Anniversary Celebration!
And learn more on how you can stand the chance to win exclusive rewards and mint the BNB Chain 3-year anniversary NFT.
Follow us to stay updated on everything BNB Chain
Website | Twitter | Twitter (Devs) | Telegram | dApp Store | YouTube | Discord | LinkedIn | Build N' Build Forum | Dev Community|