In our recent tweet, we asked you who do you want us to interview next in BSC Project Spotlight. Hundreds of you commented with your favorite projects, and we're starting with the first of them.

Meet Radio Caca, a complex platform with products across NFT, DeFi, and GameFi. Radio Caca is the exclusive NFT Manager of Maye Musk, and they're soon dropping the new Metamon game on Binance Smart Chain.
Spotlight on Radio Caca
IMPORTANT: Please note the following content does not constitute an endorsement or approval of any of the products, services, or views of the project, organization, or individual interviewed in this article.

It's great to have you here Radio Caca. Let's get started with a brief introduction to your project.
Radio Caca (RACA) is the exclusive manager of Maye Musk NFT. RACA is also the creator of the P2E game Metamon and the USM (United States of Mars) Metaverse.
RACA Token is a BEP-20 Token with the niche in NFT/Metaverse working as the governance token of Metamon and the Metaverse.
Our vision and mission are to build the most valuable NFT brand with the most popular Game and Metaverse products on the Binance Smart Chain and ETH.
The main challenge for P2E games is to keep the game enjoyable and fun while also maintaining the potential to earn. With the RACA and NFT markets changes, how will your upcoming Metamon game maintain the P2E attributes?
Metamon's game economics model has many adjustable parameters. One of the critical parameters is the number of Metamon egg fragments players can earn in each challenge. Our tech team will dynamically adjust those parameters to ensure continuous P2E attributes.
Tell us something about your team that will help you achieve this.
We have 40 developers, of which three-quarters are working full-time. Twenty of them work on blockchain, smart contracts, our website, and dApp development. Our development team has strong expertise in public chain development, while our game team has extensive experience from Tencent and Roblox.
What are the main advantages of Radio Caca for players and users, compared to a similar project?
We're confident in our ability to build great dApps, and they come with multiple advantages and benefits. We believe that we have the most experienced game team with Tencent Games background, and the best-equipped development team working on our own custom Layer 2 solution for the Metaverse.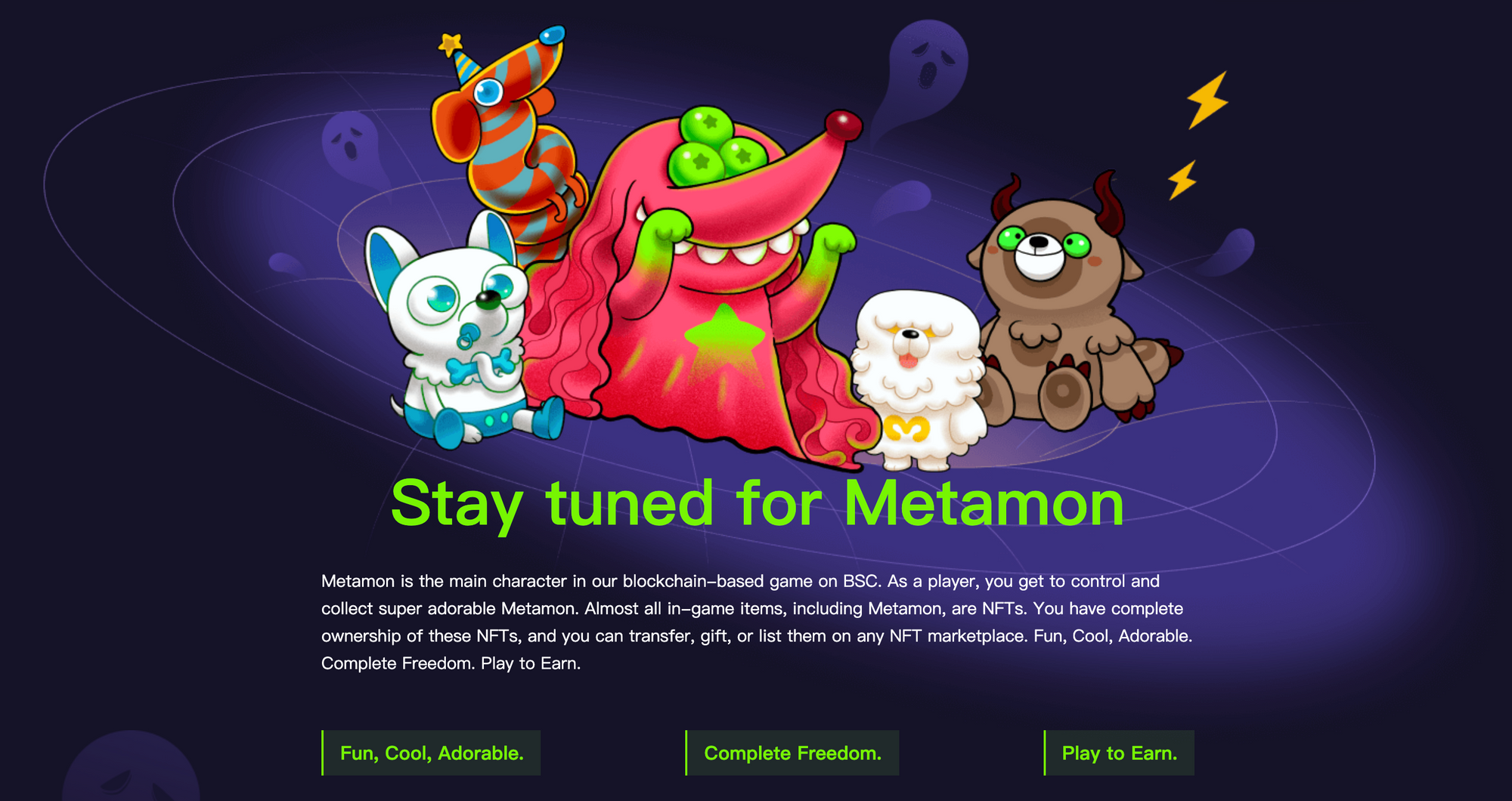 Our complementary dApps provide players and users with a fully functional NFT marketplace (filters, search engine, transfer in batches, cross-chain, secondary market), 38 farming pools for NFTs, and a secondary market with 15 million monthly transactions. In addition, Radio Caca has its own BSC game and a Metaverse. The whole ecosystem provides you with all the functionality and utility you need for a seamless GameFi experience. We hope that being Maye Musk's NFT Manager will help us reach further into the mainstream audiences and push the adoption further, primarily in Europe.
Those are solid reasons to keep an eye on your project. You had me listening. On a different note, security plays a crucial role in a project's success. How do you protect your users and their funds?
Our centralized services are running on Amazon Web Services, which guarantees the efficiency and security of our services, with AWS's best in class security. Meanwhile, our in-house development teams focus on the security of our contracts, games, and websites; all adopt mainstream chain tools and methodologies for agile development, adequate unit testing, and integration testing. All are used to ensure the security of source code.
We recently launched a bounty program incentivizing security experts to help us secure our website and smart contracts.
You can also read our audit by CertiK.
Let's say I want to start using Radio Caca. Where do I start? Where can I find some how-to guides?
If you're ready to give it a try, then go to our website and explore. If you're not sold yet, you can learn more from our how-to guide.
If you have any questions or suggestions, join Radio Caca Telegram group to meet the community. You can also send us an email at team@radiocaca.com. The response may not be as swift as the community or direct messages, but we will absolutely pay attention to your emails.