As BNB Chain moves closer to its upcoming remarkable 3-year milestone, the Martian community, composed of dedicated individuals who share a common passion for this innovative ecosystem, stands tall as a testament to its collaborative spirit.
From chat moderators to advocates, from educators to community specialists, each Martian has contributed in their unique way, shaping the narrative behind BNB Chain's evolution.We dive into the inspiring stories of some of these Martians and explore their journey alongside BNB Chain's growth.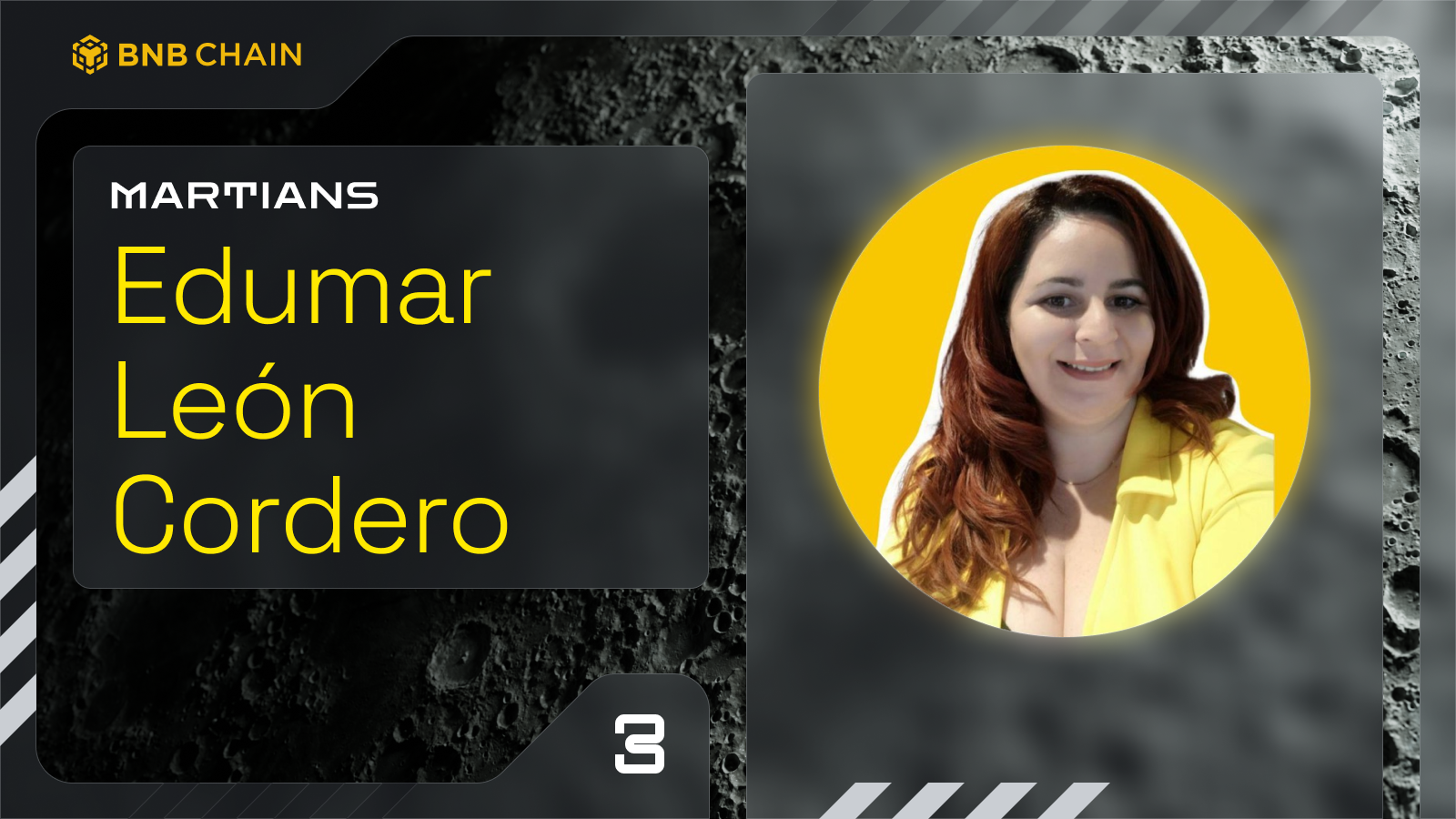 Educating and Inspiring
Education is at the heart of progress, and Edumar León Cordero embodies this principle within the BNB Chain community. With a commitment to educating Spanish speakers about blockchain and web3 technologies, Edumar has become an integral part of BNB Chain's outreach efforts.
I have been educating and informing the BNB community in Spanish for 18 months. Thanks to the Marcianos Program, I was able to learn about the blockchain and web3 ecosystem, which gave me the incredible responsibility and satisfaction of representing BNB in more than 5 face-to-face events in Venezuela and Colombia. I also had the opportunity to be a speaker and interviewer in more than 100 online events. [...].

During this time, I have learned a lot about how blockchain works and its benefits for businesses and individuals. I have also had the opportunity to meet many people who are passionate about this technology and are working to make it more accessible to everyone. [...] BNB Chain has the potential to revolutionize many sectors of the economy and improve people's lives. I am proud to be part of this movement and to contribute to making blockchain a reality for everyone.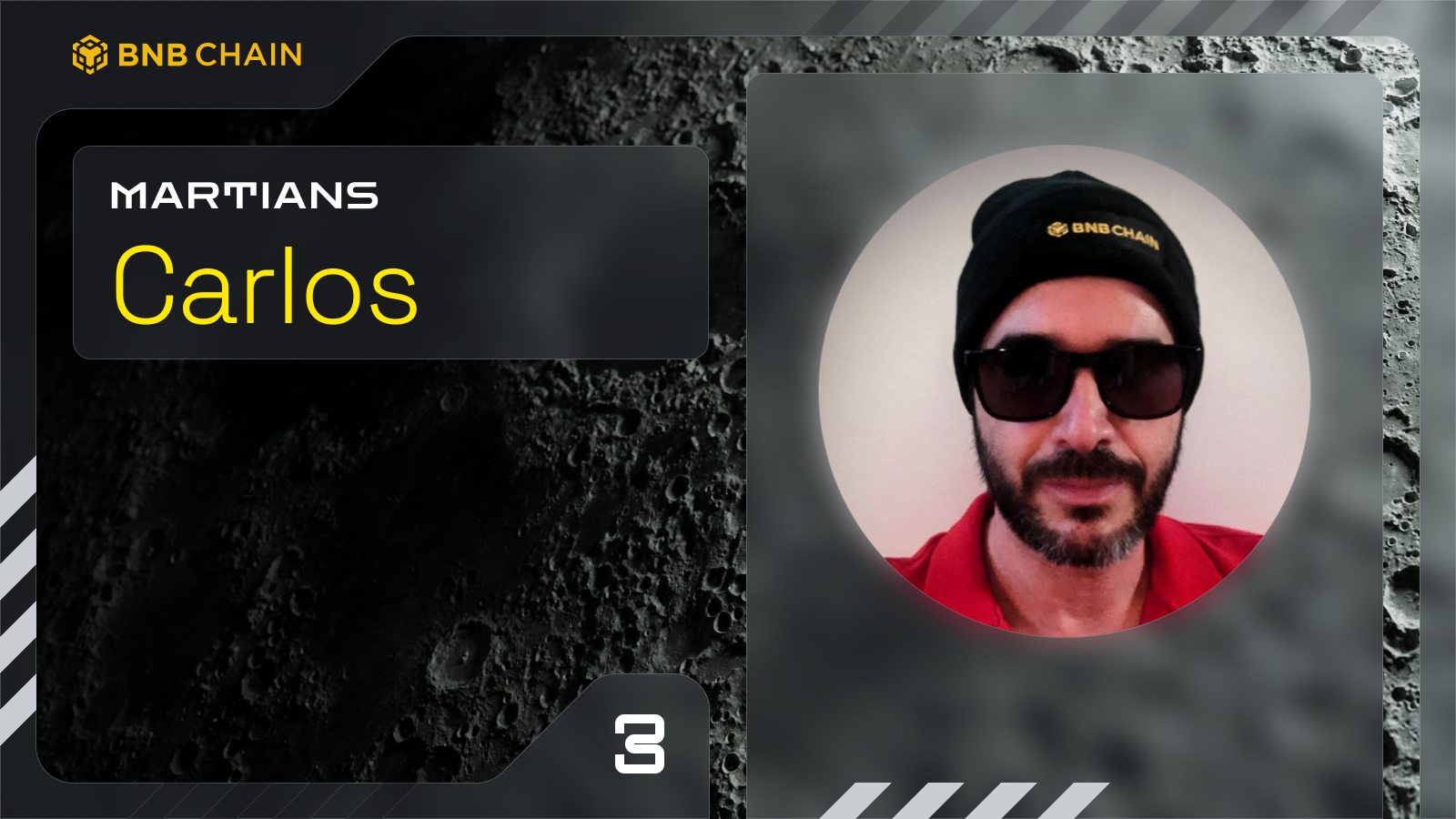 Carlos, a chat moderator within the BNB Chain ecosystem, highlights the power of community engagement. His journey has been nothing short of inspiring, as he's provided support, resolved doubts, and fostered an environment of respect and dialogue.
As a BNB Chain chat moderator, I had an inspiring and rewarding experience in managing the chat. I have had the opportunity to interact with a vibrant community of users, providing support, resolving doubts and moderating conversations.

In addition, I had the privilege of observing the growth of the project and the enthusiasm of the members in sharing ideas and information. I have done my best to create a welcoming and respectful environment, facilitating dialogue and creating a sense of cohesion. I am happy to be able to contribute to the success of BNB Chain and to be part of this good project.

There are several reasons why I support BNB chain. Security [...], Transparency [...], Efficiency [... and ] Decentralization. Potential applications [of ] BNB chain [includes] finance, healthcare, logistics and more. This can lead to greater innovation and improvement in business processes [...] I believe it can provide greater security, transparency, efficiency and decentralization in transactions and business activities.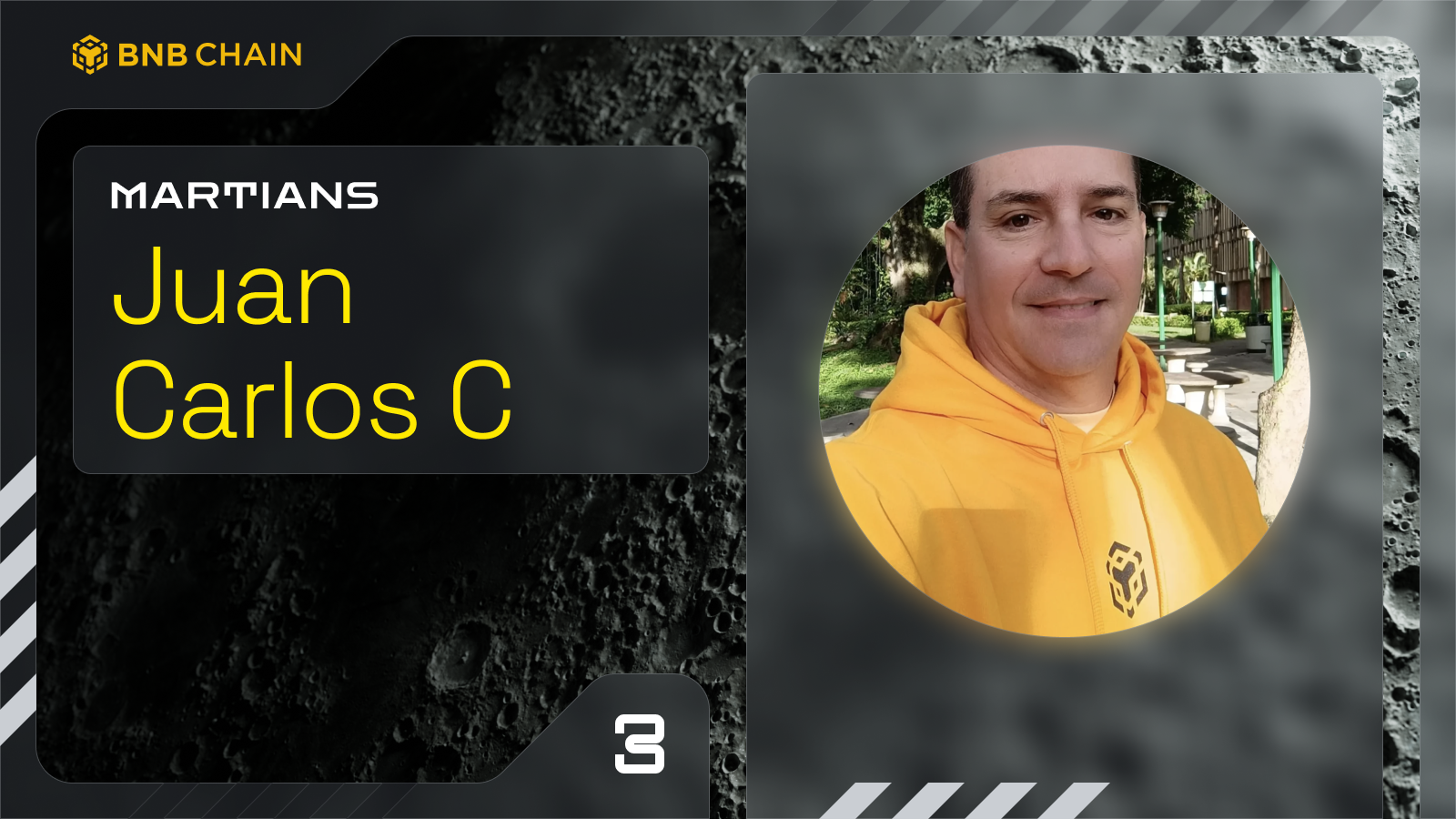 From Mining to Advocacy
Juan Carlos C's story is one of resilience and adaptability. In the face of limited economic opportunities in his home country, he delved into the world of cryptocurrency mining and beyond. Today, his belief in BNB Chain's fast transaction speeds, low fees, and support for decentralized applications reflects his enthusiasm for its role in shaping a brighter future for all.
In 2017, due to limited economic opportunities in Venezuela, I became interested in cryptocurrency [...]. This sparked an interest in other aspects of crypto,[...], and became a passionate advocate for the technology.

Today, I continue to stay up-to-date with the latest developments in the crypto space and remain committed to using it to create a better future for everyone. [...] I believe in its [BNB Chain's] potential to provide fast transaction speeds, low fees and support for a wide range of decentralized applications.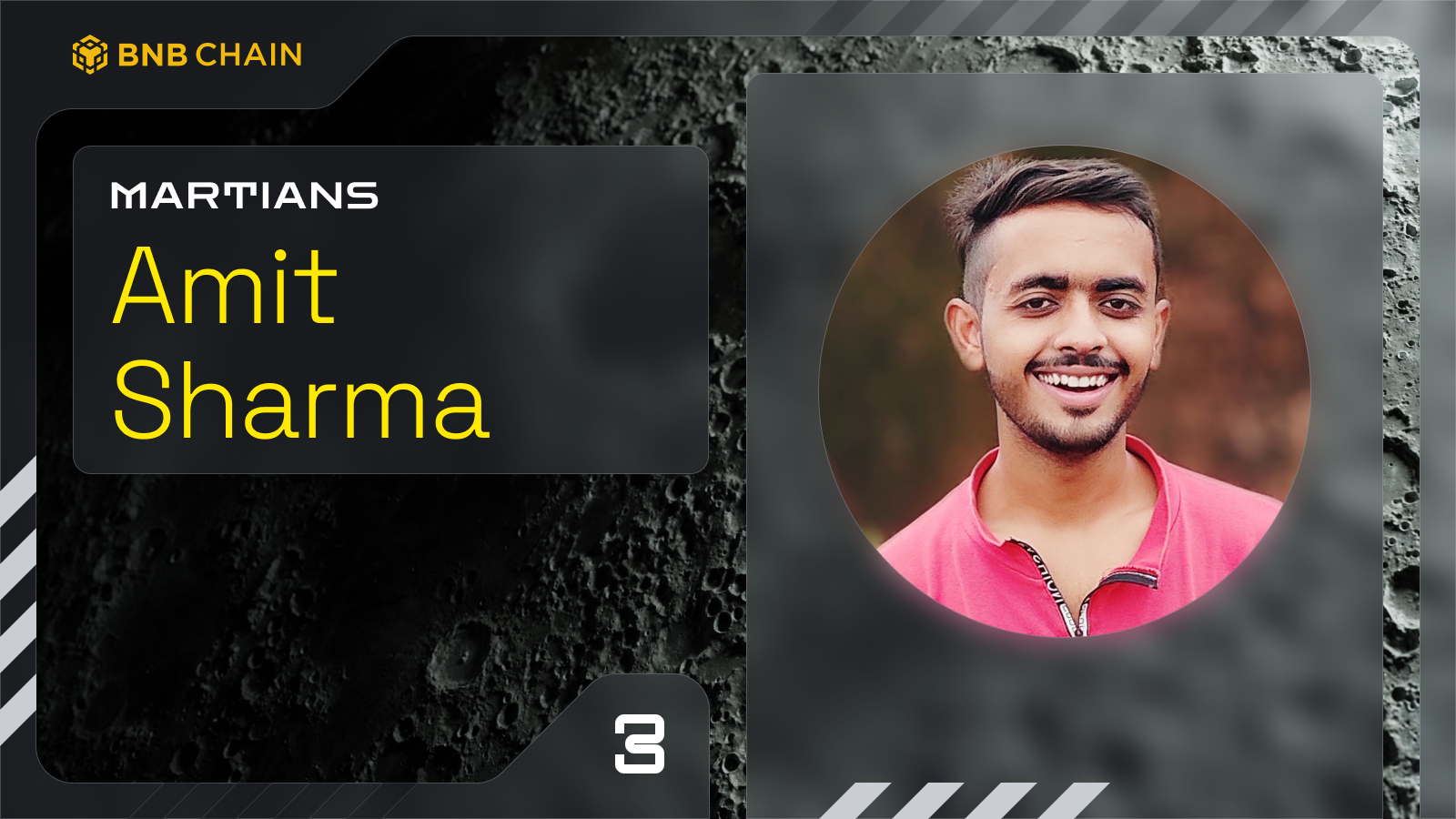 Forging Connections and Innovation
As a Community Specialist at BNB Chain India, Amit Sharma has been instrumental in connecting different facets of the BNB ecosystem. Through his participation in events, partnerships, and workshops, he has fostered collaborations and enabled developers to thrive within the Web3 ecosystem.
[...] I have had the privilege of uncovering numerous exciting connections within the BNB Chain ecosystem. Through active involvement in events, partnerships, and workshops, I have also had the opportunity to engage with a multitude of developers.

This enriching experience has greatly enhanced my capabilities within the Web3 ecosystem, and I am incredibly grateful for the support and guidance provided by the exceptional team at BNB Chain India [...].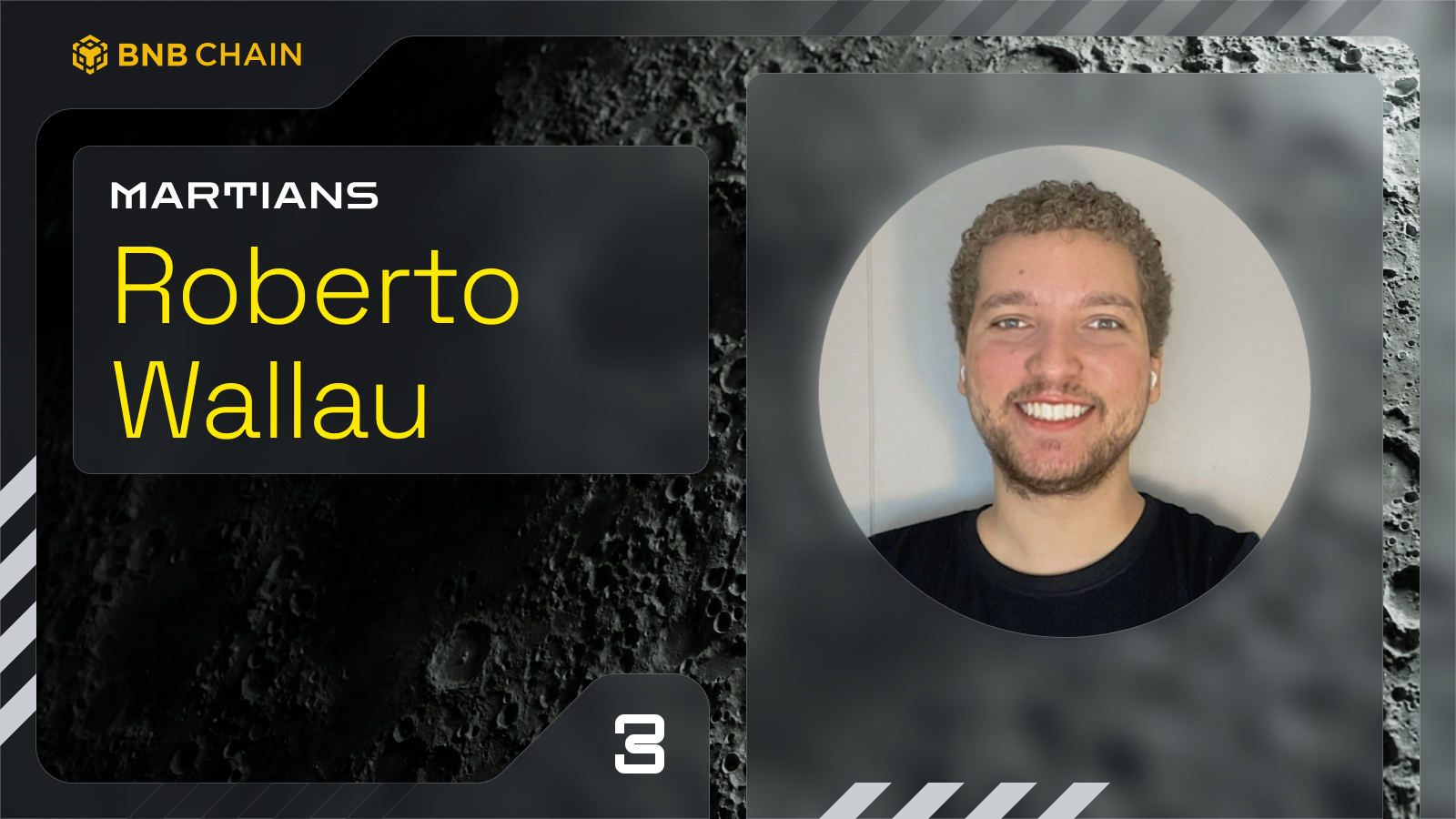 Roberto Wallau's journey within the BNB Chain community is one of commitment to education and empowerment. Through journalism, content creation, and podcasting, he has played a pivotal role in spreading awareness about BNB Chain's impact, particularly within the Portuguese community. Roberto's efforts have showcased how BNB Chain's innovations are making finance more accessible and efficient.
[...] As an ambassador, journalist, and content creator, I showcased how BNB Chain revolutionized finance, making it more accessible and efficient. The first podcast on BNB Chain in Spanish which I [had] produced played a crucial role in spreading awareness.

Together, we unlocked the potential of BNB Chain and witnessed its promising future in empowering the Portuguese community. I am in [the] BNB Chain [ecosystem] for learning, helping and connecting our community.

As BNB Chain marks its upcoming 3-year anniversary, it's clear that the Martians within its community are not only passionate advocates but also instrumental in driving its success.
Their diverse stories, experiences, and contributions exemplify the core values of BNB Chain and its mission to revolutionize the world of finance and beyond. Through their dedication, innovation, and unwavering belief in the platform, these Martians continue to shape the future of BNB Chain and inspire others to join the journey.
The BNB Martians Program brings community leaders who have taken on the challenge of supporting the growth of BNB in their local communities. The role of the Martian will be to accompany our users as they engage with the chain, providing them with up to date information and technical support. Your support will help to expand the adoption of the blockchain ecosystem in a huge way. Stay tune for more updates on BNB Chain's 3 year anniversary celebration!
Follow us to stay updated on everything BNB Chain!
Website | Twitter | Twitter (Devs) | Telegram | dApp Store | YouTube | Discord | LinkedIn | Build N' Build Forum | Dev Community|