The emergence of NFT has undoubtedly brought benefits to gaming developers, creators, players, and the entire GameFi or metaverse ecosystems. Still, quite a few problems obstruct the broad adoption of NFTs.
In this article, we invited the Chief Operation Officer(COO) of MOBOX, Soon to discuss the public thoughts towards NFTs and obstacles to the mass adoption of NFTs. Soon will also explain what MOBOX, one of the top hit projects in BNB Chain and the GameFi sector, is working to solve problems by enhancing the utility of NFTs in both metaverse and the real world.
If you want to know more about MOBOX and its vision, please visit BNB Chain Project Spotlight: MOBOX#2
Current pain points of NFTs

#1 Some people want to make quick dollars instead of thinking about the true values and utilities of NFTs
Soon believed that the main problem currently is that everyone wants to buy an NFT because they consider NFTs as assets that can help them earn more in the future, or they can use these NFTs to mine tokens in DeFi, GameFi, or metaverse platforms.
"It's not a bad thing, but this is not a good cycle, to be honest. These days, many people buy NFTs and stake their NFTs for farming, while many companies launch related DeFi platforms to attract people to stake their NFTs with high APY and ROI. It can incentify users to use your platform, but it cannot intensify the utility of NFTs. These would result in more people who love to make quick dollars, rather than interested in games and understand the benefit of having their assets." Soon explained.
To avoid the utility of NFTs merely focusing on monetization, Soon thought it requires the whole industry to improve for more AAA games to use blockchain.
"The NFT ecosystem is not healthy, and many copycats come out to make money by creating low-value NFTs, and none of them can be said to be successful. Developers should not just focus on monetization, but also think about how to create NFTs that can benefit the community and the whole ecosystem."
Soon believed the situation would get better in the coming year to two years.
"As more games start to use NFT and the blockchain, the industry will bring more utility to NFT. Maybe we can use NFTs to access different platforms and different games."
#2 The onboarding process to buy NFTs is too complicated
Besides people's general attitudes toward NFT, Soon pointed out that the onboarding process is too complex for users to purchase an NFT for GameFi or metaverse. That's why blockchain and NFTs are still not widely adopted.
"I have been in the industry for four years, and the growth of users isn't as crazy as what the media is portraying. When you enter the crypto world, everybody needs a crypto wallet, but you and I know that one person could have different wallet addresses. Growth of users in crypto worlds may not be as crazy as people think."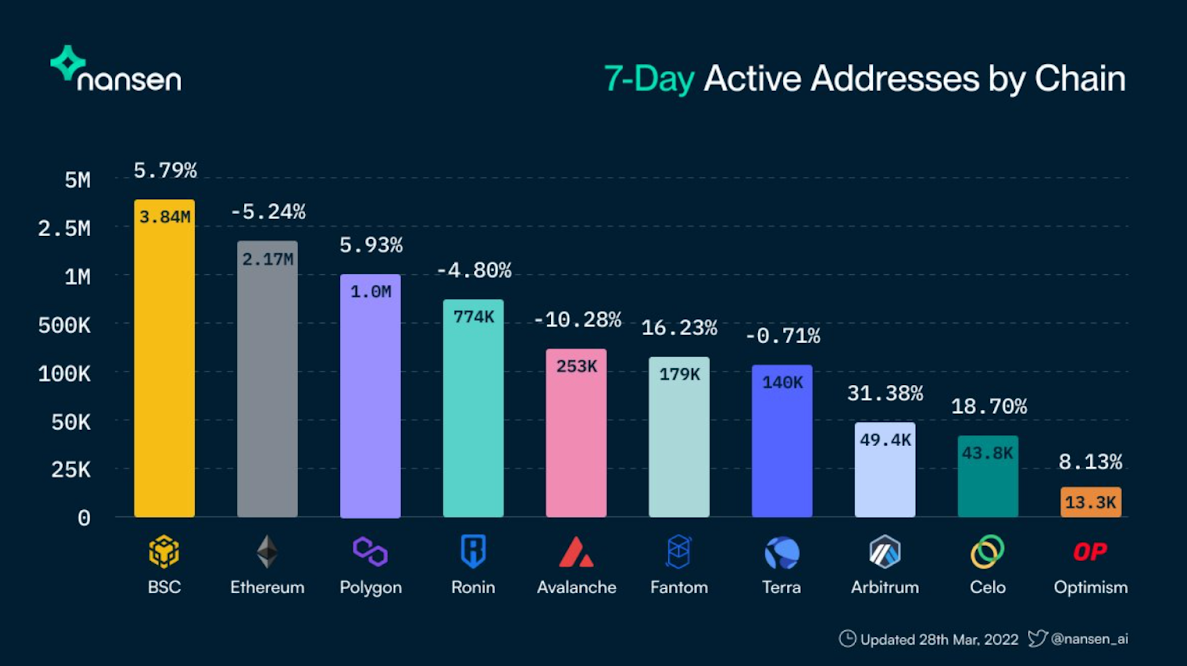 Soon thought it is not user-friendly to play blockchain games and buy NFTs now.
"The onboarding process is too difficult at the moment. First, people have to download a crypto wallet before playing GameFi, and they have to remember the keywords. These are all okay, but before using the wallet, they need to go through the KYC process, which can take an hour or even a day."
He suggested that the industry aim to have more tools to help people be familiar with the log-in process to make the onboarding process easier.
#3 Most People have no trust in blockchain
There are not many regulations in the blockchain industry, Soon said it might reduce users' trust in blockchain and NFTs.
"Fortunately, more governments are trying to regulate cryptocurrency and start to understand what Bitcoin is. I believe proper regulation could build more trust, secure users' digital assets, and convince more users to enter the crypto world."
NFTs should have multiple utilities for broader adoption
Soon thought NFT should have various utilities.
"I don't like people investing in something just to hold and hope it will be worth more." Soon said.
Everybody buys or sells something. Soon worried that if one-day people lost their money on NFTs, they would leave the blockchain concept and no longer stay in it. Therefore, NFT must have multiple utilities to generate more values for users.
#1 NFT can be a pass to enhance gameplay experiences
By generating more utilities on a single NFT, Soon said in MOBOX, NFT can be used as a pass that allows them to play different games.
"A lot of single studios create a single game. The problem with a single match is that it has its life cycle. Every single game may only suit a single type of player. MOBOX is trying to build an easy platform that provides different games that people can play. "
A single NFT can only be used in a single game in other games. NFT is still on the blockchain if the game dies out, but it will become useless. According to Soon, MOBOX is trying to find multiple utilities and interoperability for NFT. For example,  MoMo NFT of MOBOX can be used for farming and lending to others to play games or play all the MOBOX games simultaneously.
"I own a MoMo NFT. If I don't like playing this game, I can play other games or access all of them in MOBOX." Soon explained.
"Right now, MoMo NFT and the upcoming MOBOX Avatar in MOBOX adopted either ERC-721 or  ERC-1155 standard, these standards are enough for what we need at this moment for providing a good gaming experience to players, but as the industry grows and more sophisticated games launch in the blockchain, there will be a need for games to have a much better standard. This requires the whole industry to explore together." Soon commented.
Read this article to learn more about NFT Standards that You Can Use for Creating Games
Except as a certificate to prove the ownership of gaming items, Soon believed NFT could also help create a sense of identity in metaverse. Soon mentioned in MOBOX, after completing the ecosystem by providing games, NFTs, DeFi, farming, etc., to players, it's time to bring users, community, and partners to one platform by MOBOX avatars.
"MOBOX avatars is an ERC-721 NFT that helps create identities for users, representing themselves, their talent, and their occupation in MOMOverse."
MOBOX avatars were launched in April to create a sense of identity in the platform, just like an ID card.
"An ID card can do many things in this world, with different benefits. The identity not just works on this platform but I also want players to use MOBOX avatars in other gaming platforms of other projects." Soon said excitedly.
The first version of MOBOX avatars allows players to run around with avatars in MOMOverse, communicate with others, and collect items.
"Even you are non-NFT holders. You can also use the default avatars to explore the MoMoverse. NFT holders would have more privileges. For instance, they can collect more gold than Non-NFT holders in Moland(A game mode that will launch in MOBOX soon). We don't want to make the barrier so high for entering the MoMoverse, but you have more benefits if you have a MOBOX avatar."
Soon said each MOBOX avatar would have a Moprofession.  Except everyone can have their own identity, look, and description about themselves, players with MOBOX avatars can also have an occupation in the game.
"For example, In MOMOverse, players can choose to be a crafter, craft their gaming items, use them or sell them to others. There will also have other professions, like shopkeepers in the MOMOverse, which forms a unique and complete economy."
#3 One NFT can be adopted in multi-platforms
Soon believed there will be no single metaverse in the future, and NFT can be a tool to connect different metaverse. Players can enter other gaming platforms and metaverse by using their NFTs.
"Let's take BNB Chain as an example. There is no Singular metaverse on BNB Chain, and MOBOX is a metaverse. There are also a few other projects doing other metaverses in BNB Chain. Therefore, BNB Chain is a metaverse itself."
"It is so important that NFTs can be used on all platforms in BNB Chain. There shouldn't be a singular metaverse, and all should be integrated. We are now working with quite a few metaverse projects in BNB Chain. Maybe MOBOX avatars can jump to other projects' metaverse. Let's see what we can have in the coming months." Soon continued.
He also pointed out that one of their goals is, If players have MOBOX avatars, you can get a discount on transaction fees, which can be applied to multiplatform.
Soon said his ultimate goal is that one day, the utility of NFT can be extended to the real world as well.
"I really want to bring NFT from the online world to the offline world. For example, if you have a MOBOX avatar, you can get a free toy if you buy meals in McDonald's, or the avatar can act like an American Express black card, users can enjoy the first-class lounge in the airport if you have the MOBOX Avatar. We should extend the adaptation of NFT to real life as well."
Conclusion
Facts don't tell lies. According to Dappradar, the total trading volume of NFT exceeded $23 Billion in 2021. Followed by the booming growth of NFT, the GameFi Dapp has grown its user base by 2,594% since Q1 2021.
Many people say that blockchain and NFT are "innovative" and "disruptive" technologies that can change the gaming ecosystem. However, considering the limitation of NFT, the development of NFT is still in its early stage, and it might be too early to say it is "disrupting" games.
Nevertheless, we can still see what benefits and possibilities blockchain and NFT can bring to GameFi and Metaverse economy. According to Statistica, there are 2.7 billion active gamers worldwide. The BNB chain community believes that by enhancing the utility of NFT, GameFi and metaverse would be one of the destinations that global gamers would love to embrace.
---
Follow us to stay updated on everything BNB Chain!
Website | Twitter | Telegram | Youtube | Gitcoin | Discord | Build N' Build Forum