We continue with introducing the 4 pillars of the $1B Growth Fund on BNB Chain, and the third in the queue is the $100M Talent Development fund. This fund is focused on advancing research, education, and career opportunities in crypto and Web3.0.
It is no secret that there's a significant lack of crypto-native talent in the industry. As the industry grows and attracts more users and investors, crypto companies struggle to find professionals to fill available positions. Whether it's finance, creative, development, or security, there are more open positions than available candidates to occupy them. We are dedicated to growing the crypto industry, and that's not possible without a sufficient talent pool.
For this reason, we will dedicate this fund to accelerating the adoption of digital assets and blockchain technology and to drive the education of crypto-native talent that will enable future growth and innovation.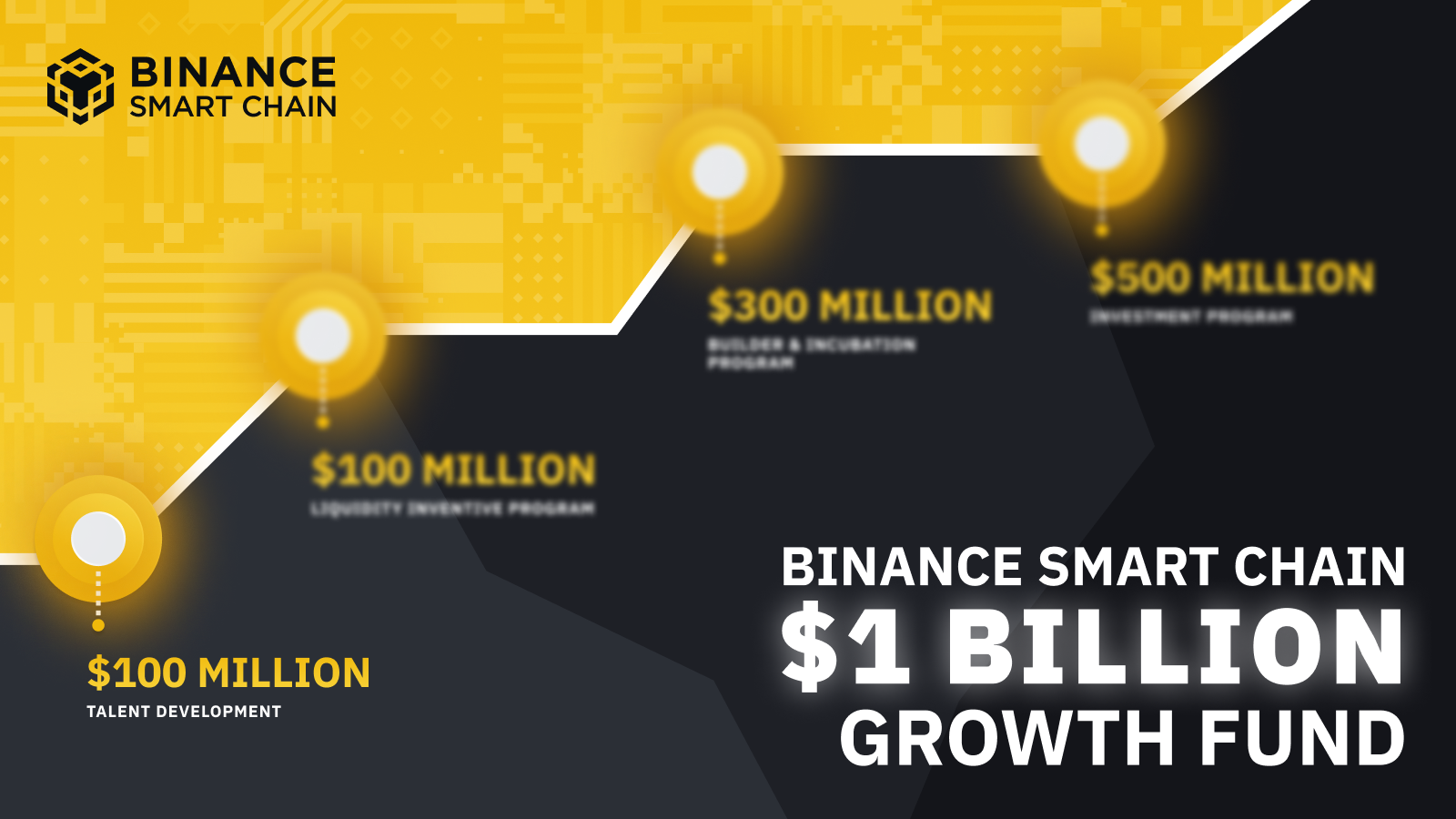 $100M Talent Development
Together with our partners, we analyzed the educational environment and split the fund into 4 areas, each targeting a different set of challenges and audiences. Our plan is to invest in education and organizations that focus on cryptocurrency and related technologies.
Awareness Events
We will host and sponsor a wide array of live events focused on crypto education and job seeking. Through these events, we want to grow the knowledge of students, job seekers, and the general public and attract them to cryptocurrencies and blockchain, whether as users or professionals working in the field.
Internship and Job opportunities
We want to enable job aspirants interested in crypto to find the right career for them, regardless of their experience and expertise. BNB Chain will open new positions across marketing, tech, business, and security and accept internship and job applications worldwide. We will also attend and co-host career events to connect the right talent with the right crypto businesses.
Investments
Through the $100 million fund, we will finance and support innovation and development of new technologies and ideas, sponsor universities and educational organizations, and help them penetrate the cryptocurrency markets. With this effort, we are hoping to encourage the growth of local and international developer pools and communities.
We are very close to our community, and we will further support its growth via this fund. We will create more educational materials and job opportunities for the community with the aim of creating a crypto-native talent pool that will benefit not only BNB Chain but the whole industry.
At this stage, we open our $100 million fund to universities, colleges, educational institutions, and associations. We want to support you and grow together. If you're a representative of such institution and are interested in learning more about this fund, please contact us through this form.
---
Follow us to stay updated on everything BNB Chain!