In the Project Spotlight series, we interview interesting projects developing on the Binance Smart Chain (BSC). Previously, we shared interviews with many projects, including Kalata Protocol, Tranchess, Argon, My DeFi Pet, and Alpaca Finance. Today, we'll introduce you to a new blockcain game coming to Binance Smart Chain. Meet Thetan Arena, a blockchain-based MOBA and BattleRoyale game that's launching soon!
Spotlight on Thetan Arena
IMPORTANT: Please note the following content does not constitute an endorsement or approval of any of the products or services of the project, organization, or individual.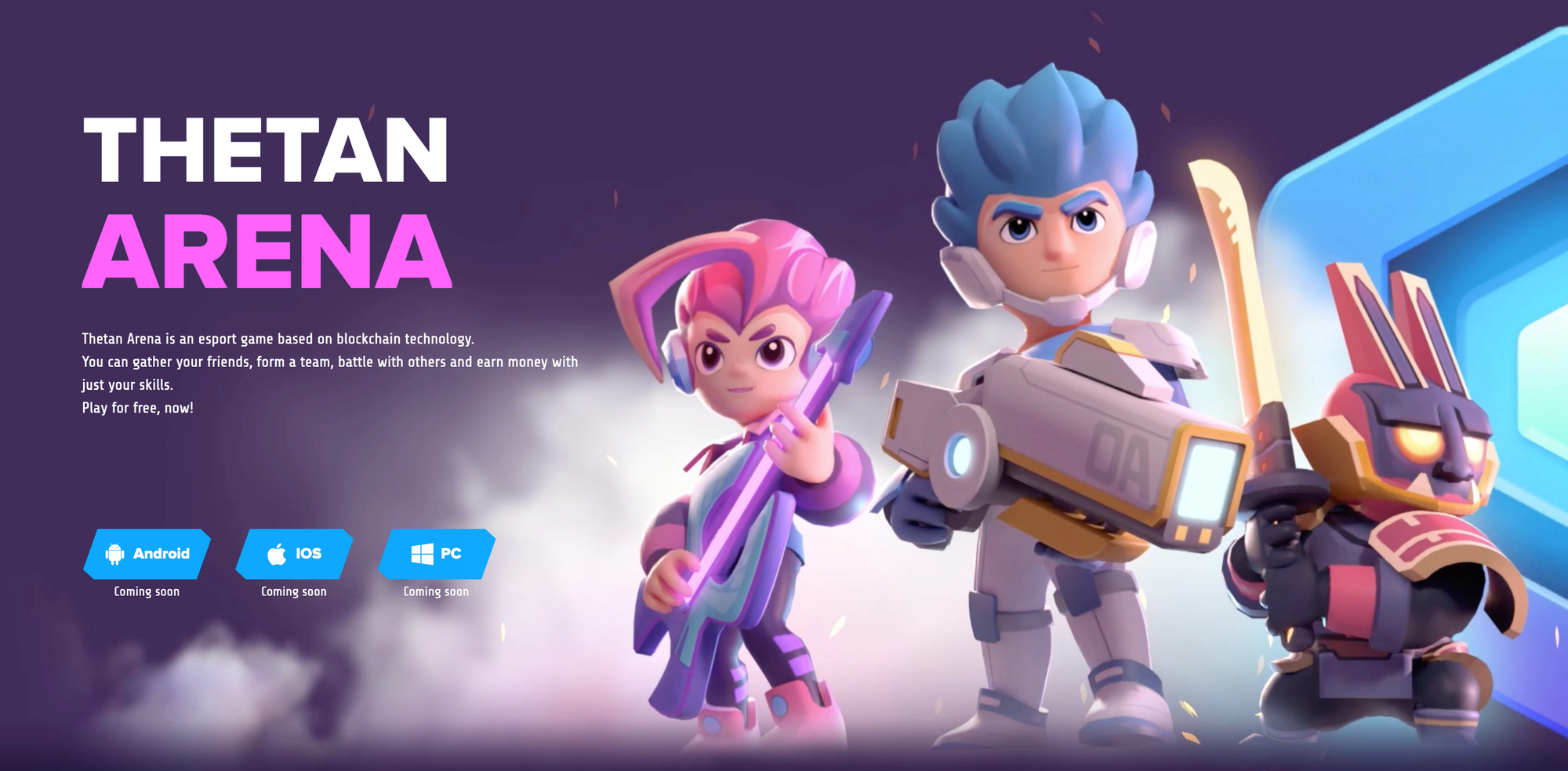 Can you introduce us to Thetan Arena? Can you explain your project to those unfamiliar with it?
Thetan Arena is a blockchain-based MOBA and BattleRoyale game with many interesting and unique gameplay designs and in-game economics directions. This game is developed by the famous Vietnamese developer WolfFun. They have created two established games on GooglePlay as Editors' choice, Tank Raid Online and Heroes' Strike, with over 10 million downloads.
Thetan Arena is free to play and combines the competitive elements of MOBA (e.g. Dota, League of Legends) and Battle Royale (e.g. Fortnite) games. Those are the two mods that players can currently choose and Thetan is actively gathering user feedback to enable the community to choose the next battle mode.
Thetan Arena and KardiaChain have a vision of a captivating MOBA/Battle Royale game that eliminates most of the commonly seen barriers to create a true "socialising gaming experience" and profitable Play-To-Earn model.Thetan's overarching vision is to become a market leader in its category and to give players a unique decentralized play-to-earn gaming experience. To go with that, Thetan is additionally premised on inclusion and player participation, looking to actively incorporate players' feedback into their games and incite in-game community participation.
Can you tell me more about your vision and mission?
Our Vision: As a game developer company, WolfFun believes that games are an integral part of human life. With games, we can discover the hidden abilities of individuals, groups, and society that real life is limited or impossible to do. It is imagination in adventure games, quick thinking and handling in action games, interaction and teamwork in online games, etc. ‌
The advent of blockchain technology from KardiaChain helps the development of the game to a new level. With the outstanding features of blockchain such as decentralization, security, transparency, freedom, blockchain can help traditional games do things that were not possible before. ‌
Our Mission: Thetan Arena's mission is not just to create an e-sport game but a platform game that connects crypto investors with gamers and streamers. These three components will create a sustainable ecosystem that makes gaming, investing, and in-game exchange famous worldwide.
To do this, Thetan Arena must do three things, including:
Gameplay must be really attractive and entertaining, keeping players interested in participating in the game every day for many years. The game must have helpful features that help link players together, such as Guild, Guild Wars, or Guild Quest. Players must be connected and interact like a miniature society in the game
The streaming system supports streamers directly to popular platforms such as Facebook/Twitch/YouTube and Thetan Arena's streaming system. Players can use Thetan Coin (THC) or Thetan Gem (THG) to reward streamers.
Investors have a deep connection with the players. They can be a player, and they can also be someone who works with the players to create the perfect team, bringing a good return on their investment. KardianChain will support providing a blockchain-based platform to make it transparent and convenient.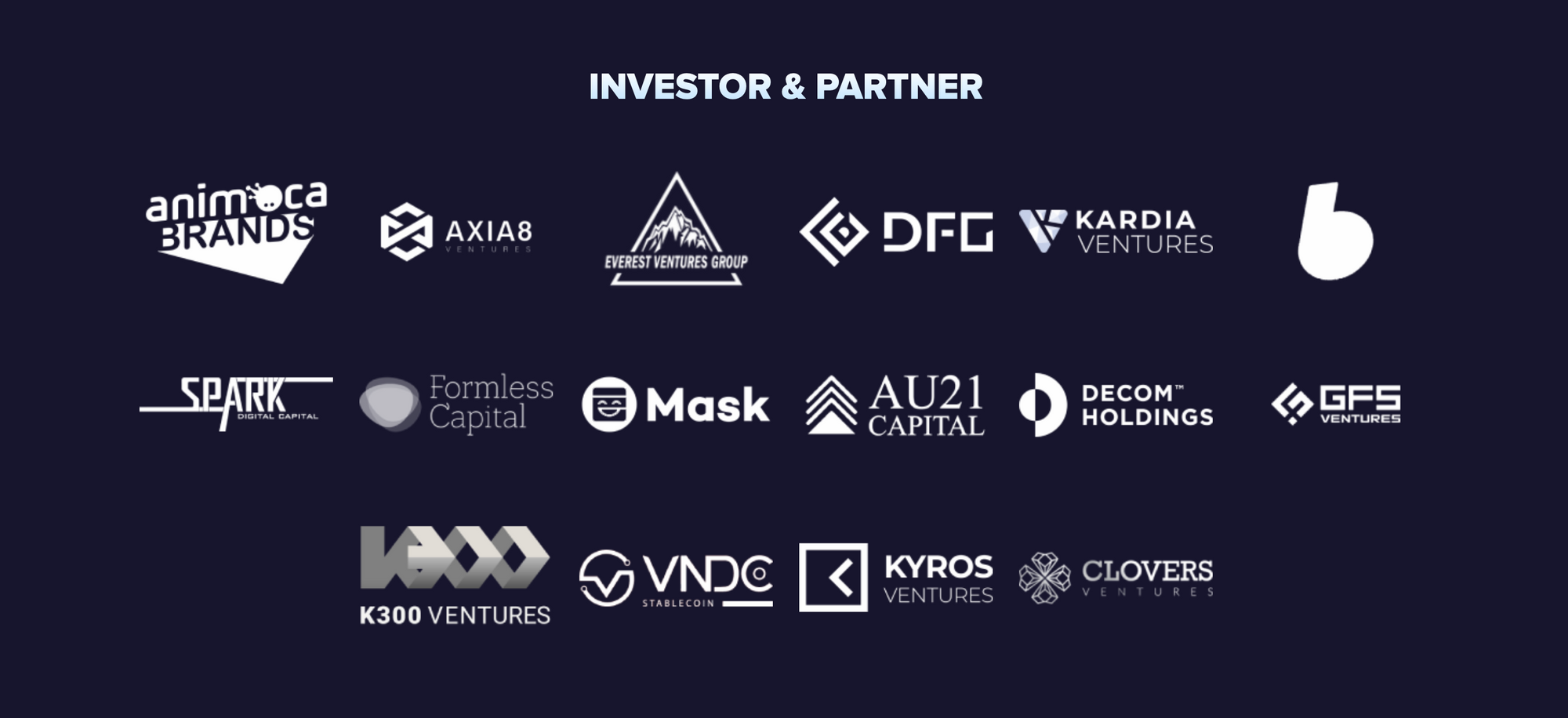 When was the idea behind Thetan Arena born, and what led to it?
As we've seen with "Free-to-play" video games, their evolution removes the barrier of cost which young people struggle to overcome and allows them to provide onboarding, usage, propagation, experimentation, and therefore content, in abundance. It's about socializing play because that's the most profitable route.
The "Play-to-earn" movement is an emerging phenomenon in gaming, wherein players collect rewards in the form of NFTs (non-fungible tokens) within a game and later convert them to real cash.
There are tons of blockchain-based games gaining traction today. However, most of them employ a card or turn-based gaming model, which is already a bit saturated in both the traditional and crypto gaming sectors. This is where Thetan Arena enters, a play-to-earn game that is the first of its kind in the market.
Can you introduce us to the brains behind Thetan? Tell us something about your team.
Thetan Arena team brings together members who are both prominent and experienced in the field of game development as well as blockchain technology. The game development team is founded in 2014 under the name of Wolffun, with a specialty in Online PvP games for mobile platforms. Overall, Thetan has a very well-rounded team, with complementary skill sets and backgrounds, with each co-founder having a deep understanding and exposure to blockchain too. Currently, there are over 50 Thetan employees supporting the founding team.

Click here to meet the whole team.
Why should anyone play Thetan Arena? What do you offer different than the existing games?
Thetan Arena is the first blockchain game that has the MOBA and Battle Royal genres. It has unique gameplay that would attract both non-crypto and crypto players to enjoy the game. The game economy would be able to convert the non-crypto players to crypto players through the play-to-earn mechanism. The game provides balanced battles between different heroes, leading to fair skill-based competition between the players. Also, the game is the perfect fit for streamers and content creators. That would expand the ecosystem to not just the players, but also the viewers, who would potentially join the game at a later time.
We want Thetan to become the first Blockchain-based MOBA games which truly owned and governed by the community. In the Shooter and MOBA genres, community-driven game design has also flourished for years as Custom Map, which are alterations or modifications to the original game made by players or fans. DOTA, CS, LOL are the true stories.
Thetan Arena builds the essential resources for development in the next ten years and authorizes the community to develop their custom modes, maps, cosmetics and monetize them. This opens up limitless possibilities but must be approached carefully. In the past, projects have been abandoned and become stagnant using the term "decentralization" as a ruse. The shift to a true Decentralized organization will occur gradually over time.
How can I start playing Thetan Arena?
Thetan Arena is not yet released, but we're launching soon with our app for iOS and Android and also on PC. Here's a video of our gameplay to give you a better picture of what you can be looking forward to.
If you're eager to start already, there are a few resources available that can help you understand more about the heroes, gameplay, our Free to Play model, or in-game economy.
Thetan Arena introduction guide
Thetan Arena's Free to Play model and game economy
I think it makes sense to start with the whitepaper to understand our motivation behind the game and the basics, and then you can progress more into the gameplay and heroes as the game release gets closer.
I can't wait to play your game when it comes out! Now let's get a bit technical; why did you decide to build on Binance Smart Chain?
Because Binance Smart Chain is built on a parallel chain architecture (with Binance Chain) and can be easily connected to other blockchains via Bridges. The BSC network can enable fundamentally distinct blockchains to easily exchange information at a fast speed and for very low fees. On top of that, the BSC community is one of the largest in the crypto industry, and they love games.
What is your security strategy? How do you protect your users, their funds and data?
In addition to our internal security efforts, Thetan will undergo smart contract audits with multiple auditing agencies, starting with Solidity Finance, in plan with CertiK and PeckShield.
And the final question; what does the future hold for Thetan?
We can't predict the future, but we'll work hard and BUIDL to become one of the most popular games running on BSC and provide the first MOBA experience for the BSC community.